Work Together
Imagine hundreds or thousands of event attendees working together to build, and reveal, your logo in just a few hours.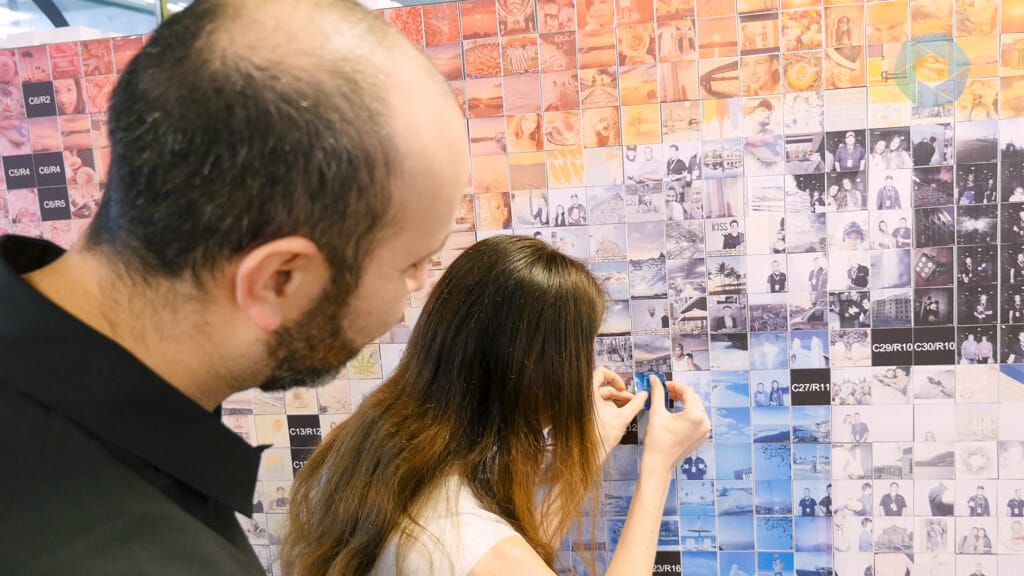 Contribute
Event attendees use their own Instagram and Twitter accounts to easily contribute to the mosaic with an event specific hashtag.
Brand Engagement
Drive social reach and brand engagement at your next event with our social riot wall.
Specifications
Dimensions

10′ width x 8′ length x 8′ height space for photo op

Display

Mosaic wall size determines space needed for best user experience

Extras

Access to in-house wifi/internet

Table

6 ft. table with 2 chairs