Make Magic
We create shareable, branded experiences using our custom boomerang photo booth technology. Step inside one of our booths and make magic!
We understand the importance of creating unforgettable experiences that leave a lasting impression on your guests. That's why we're proud to offer our custom Boomerang photo booth technology to help you create shareable and branded content that your guests will love.
Our Boomerang booth is specially designed to create fun and engaging experiences for your guests. With our technology, guests can create short, looping videos that are perfect for sharing on social media.
Branded Stories
Create your own advertising force by having event attendees create branded boomerang stories they will blast out to friends and family, driving your social metrics through the roof!
In today's competitive market, it's not enough to simply promote your brand; you need to make a lasting impression. That's where our custom boomerang booth technology comes in. Our cutting-edge photo booths offers the perfect opportunity for event attendees to create branded boomerang stories that they can share with friends and family, elevating your marketing strategy.
Our custom boomerang booths are an excellent choice for a wide range of events, including product launches, trade shows, marketing campaigns, and more. In addition to our cutting-edge technology, we also offer a range of customization options, including branded backdrops, props, and more.
With our expert team of designers and event specialists, we can help you create a truly unique and unforgettable experience for your event. We're here to help with making your next event a success, contact us today to learn more and schedule your event.
Boomerang Photo Booth Technology Specifications
Dimensions

10′ width x 8′ length x 8′ height space

Extras

Access to in-house wifi/internet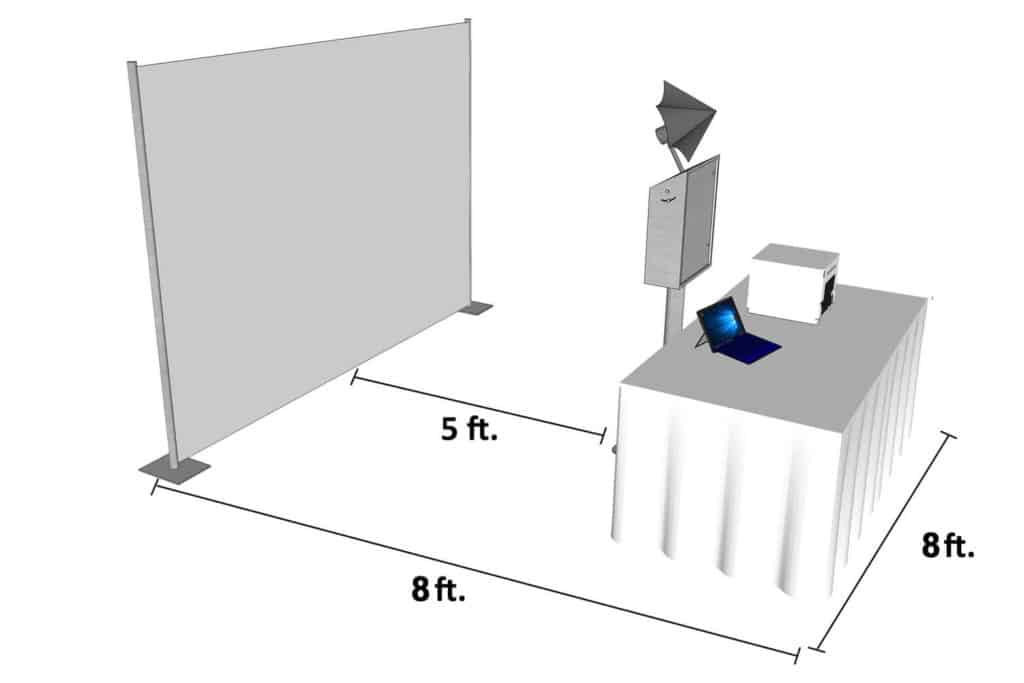 Boomerang
Ready to get in the booth?